Find Yourself in the Nature
Tranquil destination to practice Yoga! Relax. Recharge.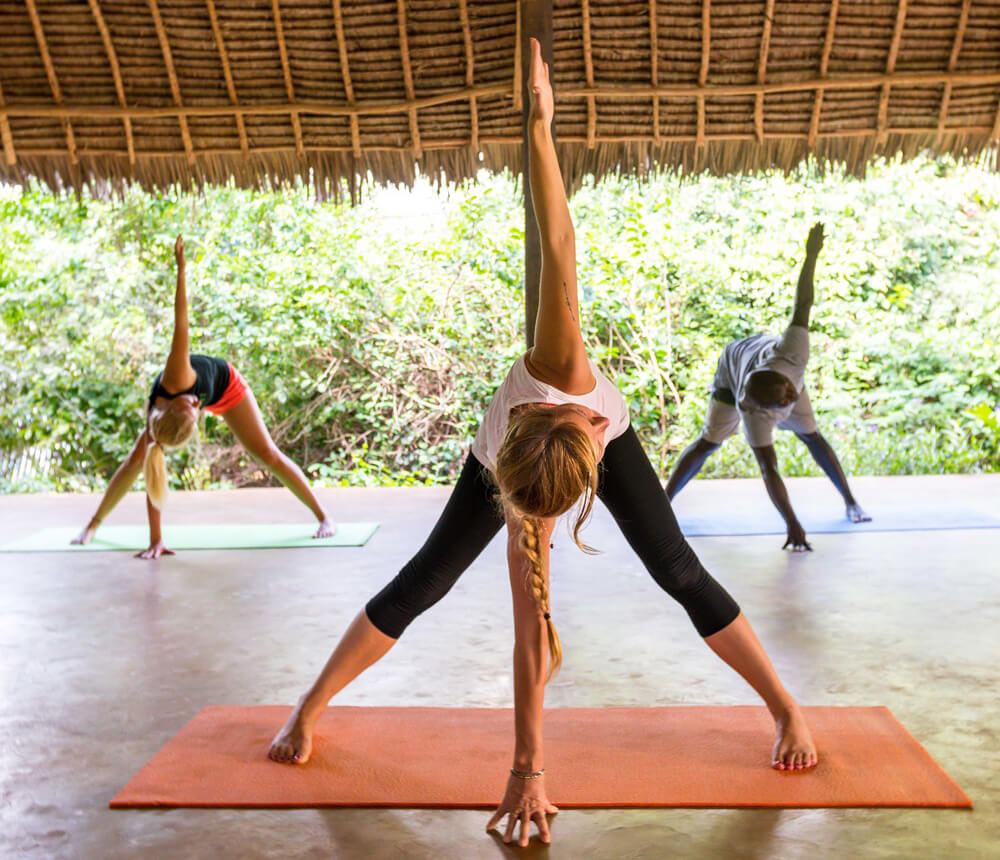 Tranquil Destination to Practice Yoga
Imagine a peaceful place situated on a beautiful cliff, in a unique and remote location, away from other hotels. Visualize spectacular views of the turquoise waters of the Indian Ocean and Mnemba Atoll, one of the most bio diverse coral reefs around Zanzibar.
We are the perfect place for your yoga practice with a space designed with yoga practitioners in mind. A tranquil space to relax and energize!
Book Now
It's Easy to Feel the Charm of Existence in this Spot
For Yoga Retreats
we offer the perfect yoga space (150 m2) comfortable for up to 25 participants, healthy fresh food (with vegetarian and non-vegetarian options) and quality service for groups.
For Yoga Lovers
we offer free Yoga Classes (3 times per week). Truly rejuvenating yoga sessions in a tranquil ambiance during which we invite our Guests to explore their body, inhale slowly and just be.
Outside yoga hours, our Guests are welcome to use the center and mats at their convenience.
Book Now