Sunshine Marine Lodge
Sunshine Marine Lodge consists of 14 bungalows surrounded by the alluring nature of Zanzibar. Situated at the top of a cliff facing East at the Indian Ocean, the lodge is metaphorically and literally a breath of fresh air. Private, stylish and eco-friendly rooms and suites fit every need in a comfortable and cozy environment amidst the tropical lush flora.
Balanced public and private spaces with ample open air offer relaxation alongside adventurous nature sports, such as diving and snorkeling, provided by the lodge. With a heightened focus on the art of yoga, every guest can find their inner peace and practice mindfulness.
Let East Africa enchant you and take away your worries for a once-in-a-lifetime experience!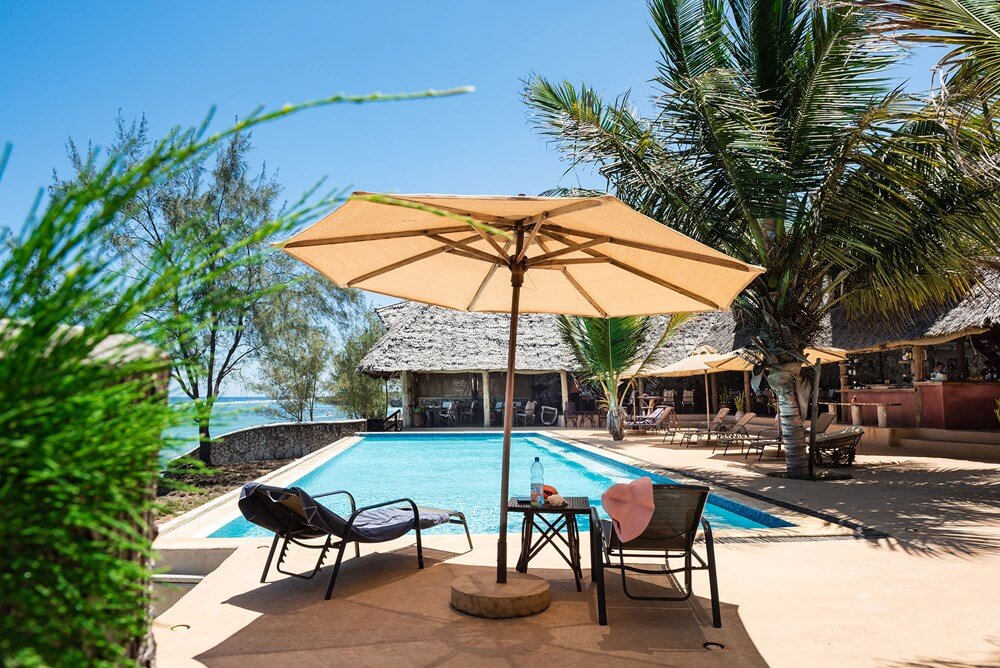 GENERAL INFORMATION
A unique vacationing destination awaits for you to discover! Zanzibar's hidden gem, Sunshine Marine Lodge is a safe haven away from hectic everyday life and serves as a point of (re)connection with nature.
Built according to the architectural hut tradition, each of the bungalows has been designed with airflow and comfort in mind and furnished with pieces from the local art scene. A wide variety of rooms allow the guests to plan their ideal accommodation in a secluded area of the Matemwe fishing village, away from the crowds.
Relaxation and adventure are combined in equal parts, with nature sports such as diving and snorkeling, arranged by the lodge own's diving point along with daily yoga serviced in two spacious and well-equipped facilities. In between, take a break at our on-site restaurant overlooking the ocean with a gourmet menu that can satisfy any taste!
Sunshine Marine Lodge has been designed to create a symbiosis between nature and its guests, a place where people from around the world make fond memories and share unique experiences!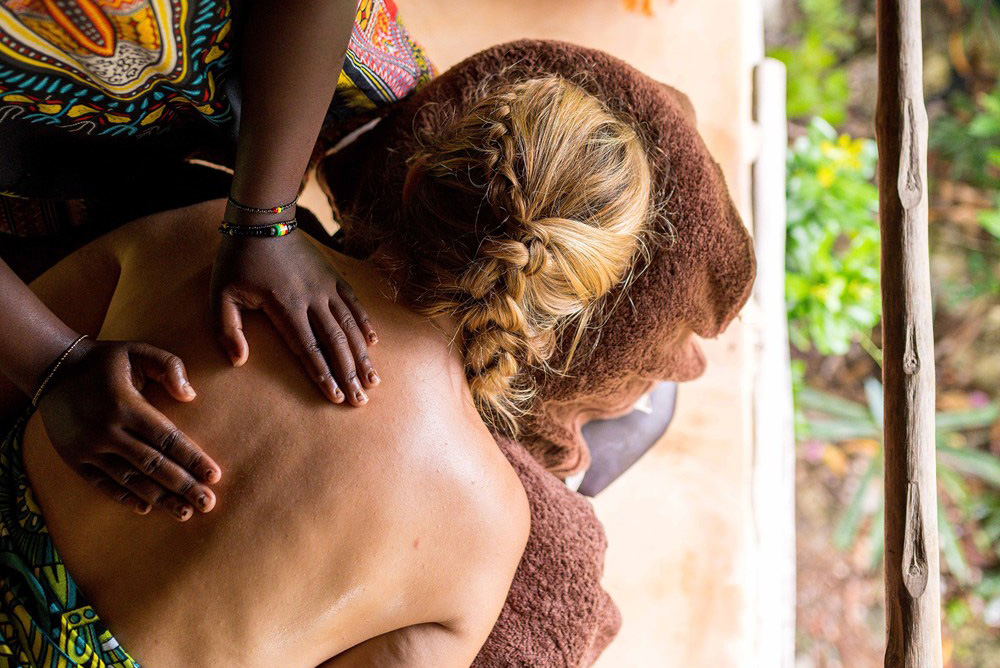 Services
Office desk & chair
Econdition – 3 fans min per room
Bath with shower
Bath amenities – organic shampoo, condition, body soap
Late checkout
Bungalows at Sunshine Marine Lodge provide comfortable, stylish and eco-friendly suites and rooms to satisfy every need! Situated at a cliffside with direct access to the sea breeze, excellent airflow is used wisely by econdition with the presence of at least three (3) fans per room which recycle the air and keep the accommodation cool.
Spacious bathrooms with shower provide ease of use with extra amenities to pamper yourself to ultimate relaxation. Moreover, architectural interior structures are well designed to separate the space to functional needs such as an office desk area.
In case you are running late, don't worry, our late checkout gives you enough time to prepare your leave comfortably and stress-free!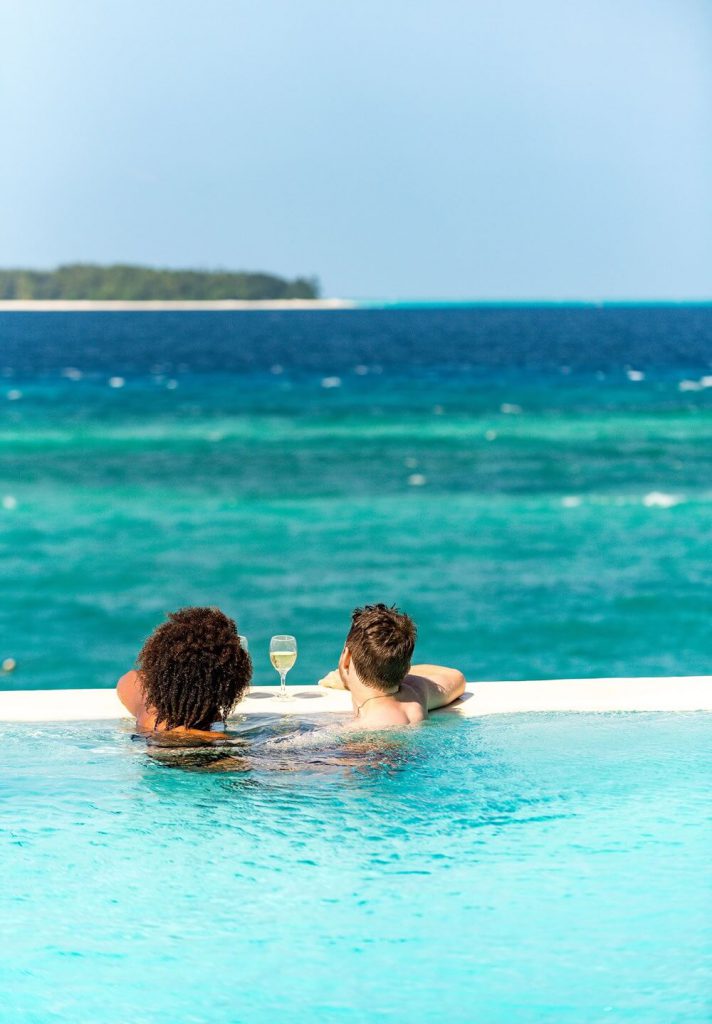 Facilities
Restaurant Bar
3 Outdoor Swimming Pools
Free parking
Free Wi-Fi
Free Breakfast
Laundry service
Airport Shuttle Service
Diving Centre
Yoga
Spa
Curio Shop
Credit cards
There are a plethora of things to explore outside your bungalow! As always, breakfast is on us to start the day off full of energy and vigor. If you wish to stay at our premises, you can bask in the sun at our three (3) outdoor swimming pools and enjoy a drink/meal at our on-suite restaurant bar. Zanzibarian cuisine is there for you to experience in all its glory!
If you are a more adventurous spirit, feel free to take advantage of our diving centre for diving and snorkeling activities in the tropical Indian Ocean. You can also get in touch with nature through our daily yoga activities and practice mindfulness. Afterwards, you can rejuvenate yourself at the expert hands of our spa staff.
For your stay, we thought everything that can bring minor (or major) stress. Laundry service is provided for you to be and feel squeaky clean. Transportation is made easy with our free parking space near our accommodation alongside with available airport shuttle service to and from the lodge.
Do not forget to check out our curio shop during your stay! If photographs/videos are your choice of capturing memories, you can always share them directly with your family and friends via our free Wi-Fi!
At any rate, available credit card payment is implemented for easy and safe transactions.
Awards
Our Proven Excellence